Our Founder
"Not only does Jeff understand the requirements of leadership but his insights into how adults learn bring it alive for us."
Jeff Lawrence, Managing Director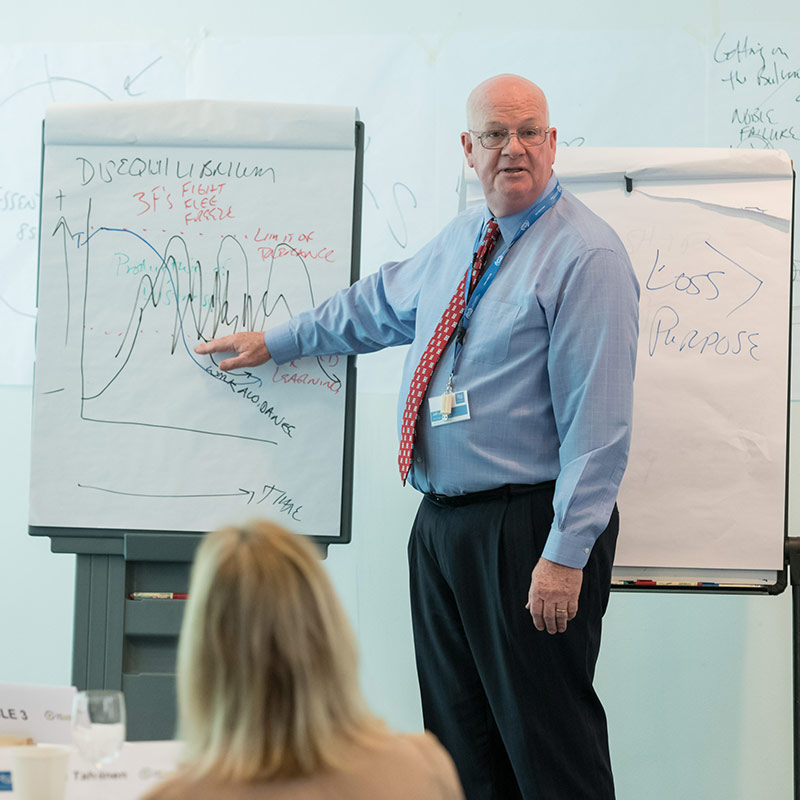 Jeff acts as a confidante, challenger, clarifier and thinking partner to C-suite executives. He is renowned for his ability to spark direct conversations and generate practical outcomes. He is considered an expert in Adaptive Leadership, Systemic Thinking and Cultural Revitalization and has as taught leadership at Harvard, Oxford, Warwick, and Northeastern Universities.
Jeff helped create and develop Cambridge Leadership Associates, a firm based on the Adaptive Leadership work of Ron Heifetz and Marty Linsky of Harvard University. Prior to that, he spent nearly 20 years in financial services, both in a corporate setting as well as starting two companies.
He is an Authorized Partner and Certified Facilitator of both Five Behaviors of a Cohesive Team® and the Everything DiSC® suite of assessments and holds an Advanced Interpretive Certification in the Hogan Assessments.
Check out this video of Jeff talking about Adaptive Leadership at the United Nations Systems Staff College.